A month has passed since we started staying at home and social-distancing/isolating. The month simultaneously feels like an entire year and a single moment at once. To keep my mind somewhat sound and my body not in a complete state of disuse I'm trying to practice self-care above all else, certainly above productivity, although that comes and goes depending on the day. My self-care routine mostly consists of yoga, a healthy amount of sleep, good homemade food, loads of tea, time with my partner.

I mean, at this point it would be hard for us to spend time APART as even our computer desks are next to each other, but I'm talking about quality time together like you know, cooking together while bickering about how much cheese to include in our quesadillas (do not want dairy, go away), sitting down to eat dinner while discussing very important events of the day like our newly adopted cat chewing our wires, marathoning Brooklyn Nine Nine, deciding for an hour what movie to watch that night, then watching the movie (the latest foray was Midsommar, and holy hell what did we just watch and will I ever recover?) and occasionally playing wonderful video games together like Destiny 2, and definitely never that awful Overwatch game which makes me want to hurl my monitor across the room (we also definitely did not just order a Mercy mug, nope). 
Meet Sir Cotton
Adopting Cotton, a sweet Turkish Angora gentleman, has been the highlight of our isolation. How did we survive without a pet before? How do people survive without pets during an apocalypse? Sir Cotton is providing so much emotional support for us right now, that it's hard to imagine life before.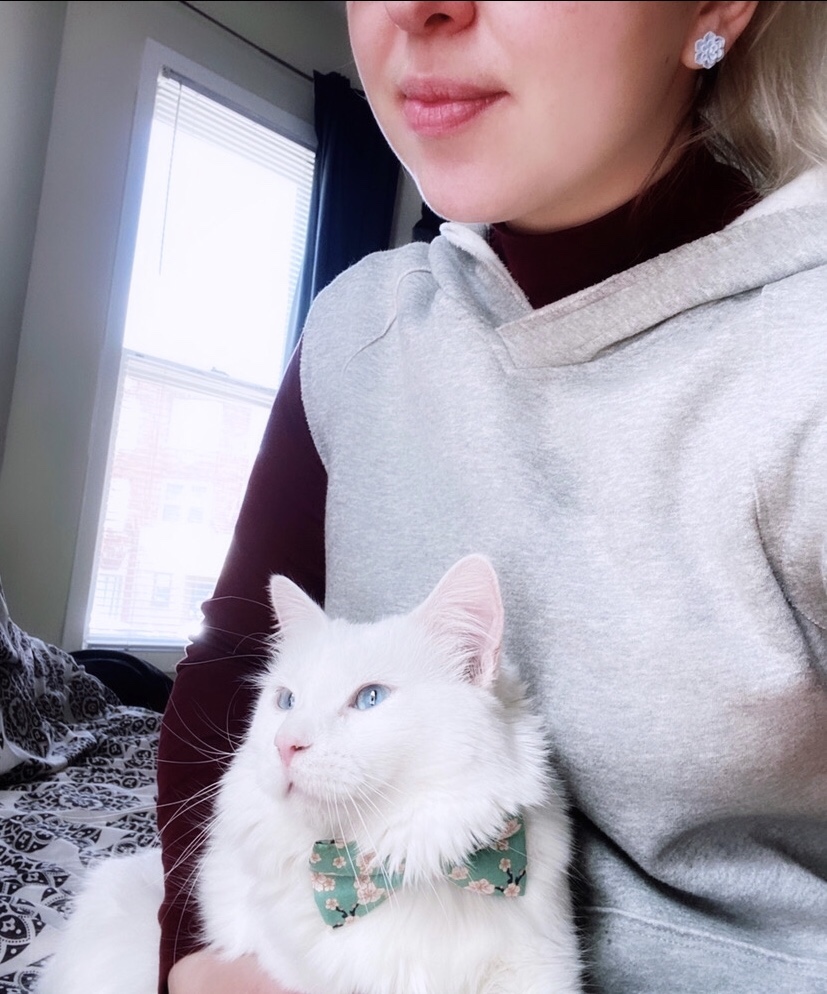 My friend was fostering this dapper guy and we absolutely fell in love with him when we saw the photos and came to meet him. He was extremely shy in our house at first, and basically hid in the bathroom nook for two days, and then all of sudden came out of his shell and turned into the sweetest love bug.
All of this might make me sound like a cat person which I am not (I am a dog person first! we will adopt all the dogs once we have a house and a backyard!), but I just love him because he's actually AFFECTIONATE and likes to be held, and extremely playful. And it doesn't hurt that he's so damn cute. LOOK at those blue eyes. Sir Cotton has his own Instagram account, of course.
It's Cherry Blossom Season!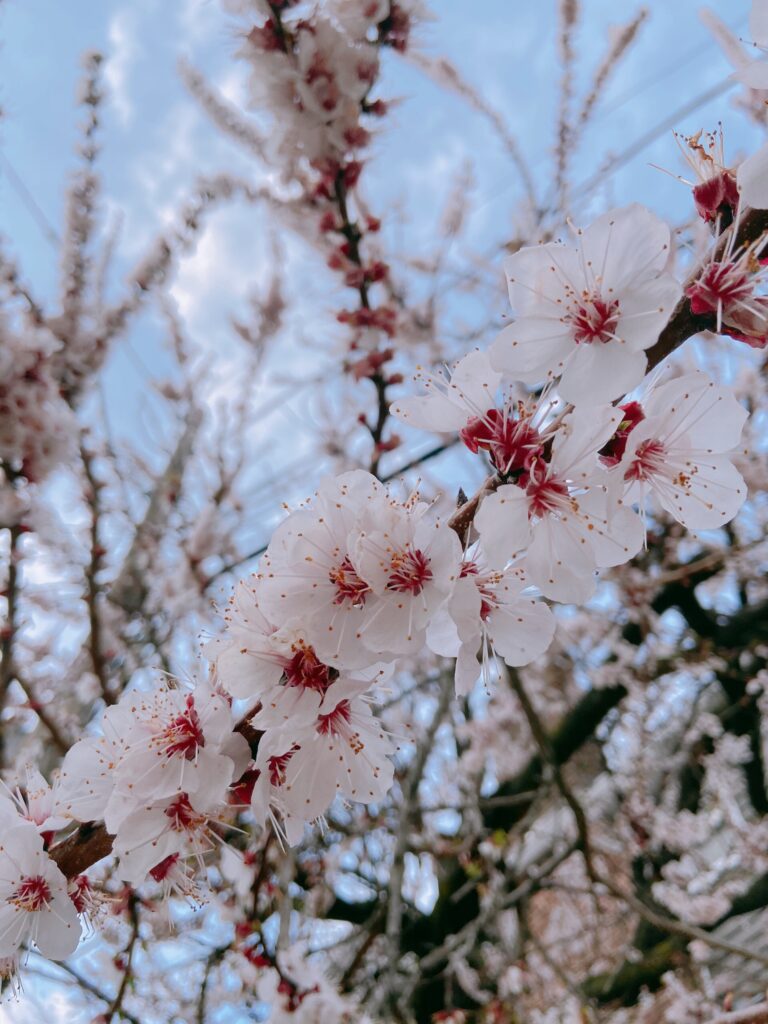 I'm a little sad I didn't get to enjoy the cherry blossom season this year in full. But I enjoyed it as much as I could. The weather has been wonderful, and spring came early this year with everything blooming by the end of March! During our daily state approved walks we found a few beautiful magnolia trees, and a few white and pink cherry blossom trees. One evening we also drove down to the park in our area famed for the cherry blossoms, and spent only a few minutes there, as we didn't want to congregate and crowd the park. The park has since been closed down, along with the rest of the parks in our area. I'm also saddened by this, but it's understandable given how many people would come out to the parks to socialize with groups of people. Until next year, cherry blossoms!  (´• ᴗ •̥`✿)
Hello, Latte Machine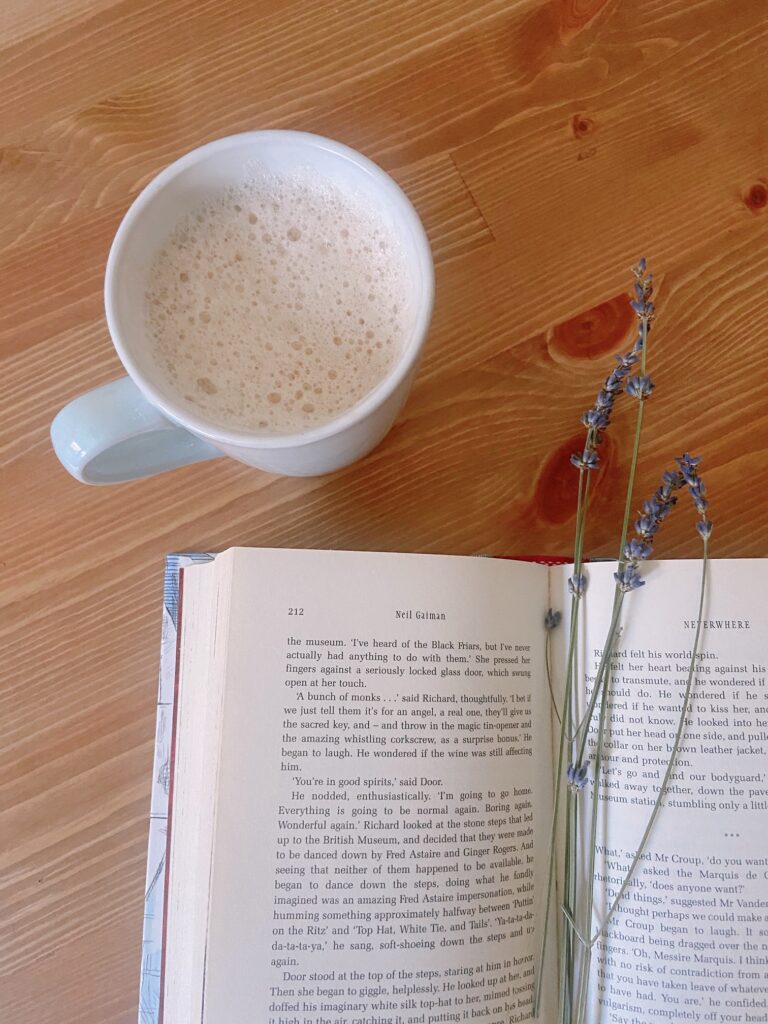 I didn't understand my partner's obsession with getting a latte machine until we went into full lockdown mode. No latte for a month has been a rather sorry state of affairs. I know, I know, first world problems. I am genuinely grateful that we're healthy, all the important people in my life are as well (*knock on wood*), and that the worst thing that happened so far is that our dishwasher broke and since it's the end of the world no one out there is trying to fix any dishwasher machines so we're just stuck battling mountains of dishes everyday by ourselves. However, undeniably, good coffee makes us happy, so after a month of no lattes, we finally caved in and bought a latte machine. It's been so wonderful, and the latte tastes AMAZING. I'm looking forward to OD-ing on all the almond milk lattes, and experimenting with making some other drinks like Vietnamese Iced Coffee. 
Farewell and stay safe!